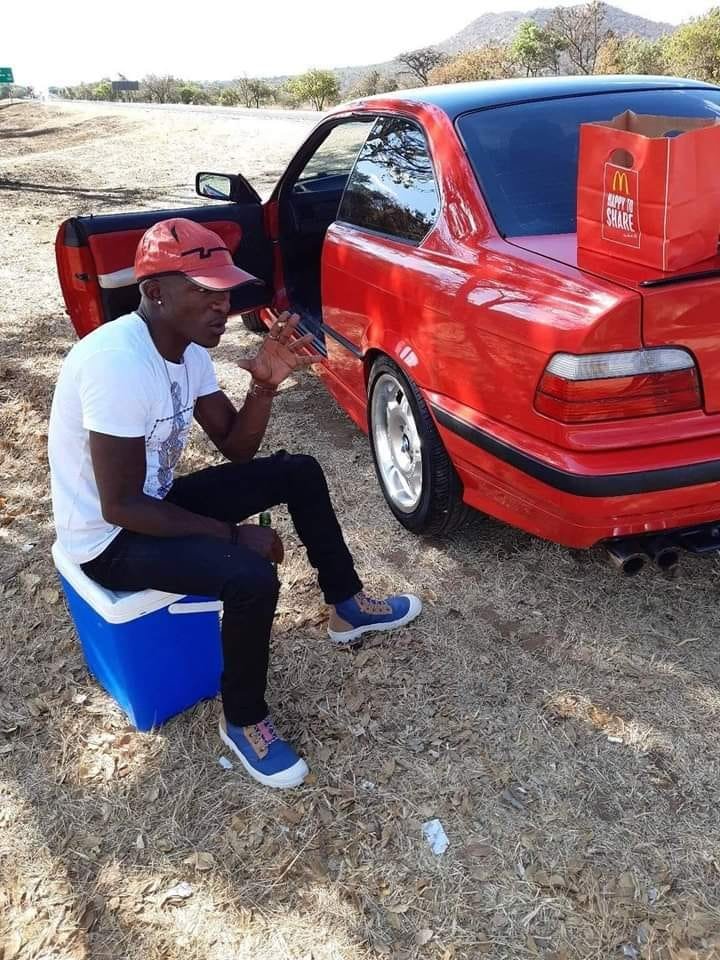 GP Weekly
To his family members it is a big loss, to him he died on duty, to the state and many social media commentators it is good riddance. The Serowe born Khumo Sakarea is one of the deceased gunmen who fought with the police in Phase 2 Gaborone.
In August 2021, it is believed Sakarea is one of the men who robbed the G4S cash in transit van and made out with P8.5 million at Block 6 Gaborone. While on bail for that case, he appeared back on the scene as five gunmen tried to rob Security Systems cash in transit vehicle. The 35 year old is said to have been connected many crime syndicates in Botswana and South Africa and was a wanted man before his death on the hands of the law enforcers on Wednesday.
Relatives who spoke on anonymity said he has always been a wayward child, his other friends said he was a "nice guy." Sakarea was under bail conditions of not leaving their residences from7pm to 5am and decided to take chance in daylight robberies like the one he got killed for which he committed in Main Mall.
The court records put him among the four accused persons facing a single count of robbery. They are said to have on or about August 06, 2021, near United Lounge Club in Block Six Shopping Complex in Gaborone, acting together in concert robbed G4S (Pty) LTD , a company duly incorporated and registered in Botswana a cash amounting to P8 510 000. His other compatriots are currently facing countless counts and remanded in custody.
Sakarea has been in bail since December last year, but he had no time to rest. He is believed to have been under serious surveillance from the intelligence, and was unaware. He is also said to be the mastermind behind the Wednesday robbery after a failed attempt at Mahalapye Mall.
Intelligence had connected with Sakarea from everything he did and who he talked to and who he met. Sakarea had a good Christmas last year when Village Magistrate Court principal magistrate Lindiwe Makgaro released him on bail on 22 December 2021 for the Block 6 heist. Sakarea was ordered to pay P10 000 for his short lived freedom last year. He was placed under serious surveillance but went ahead to plan robberies towards the Wednesday one.
"The plan was to execute them because they are armed and go around big weapons. Remember the minister indirectly ordered that the city should be cleaned out," said a source.
Meanwhile it was reported that six suspects were killed around Gaborone for attempted armed robberies, official confirmation from the police was not ready before press time.