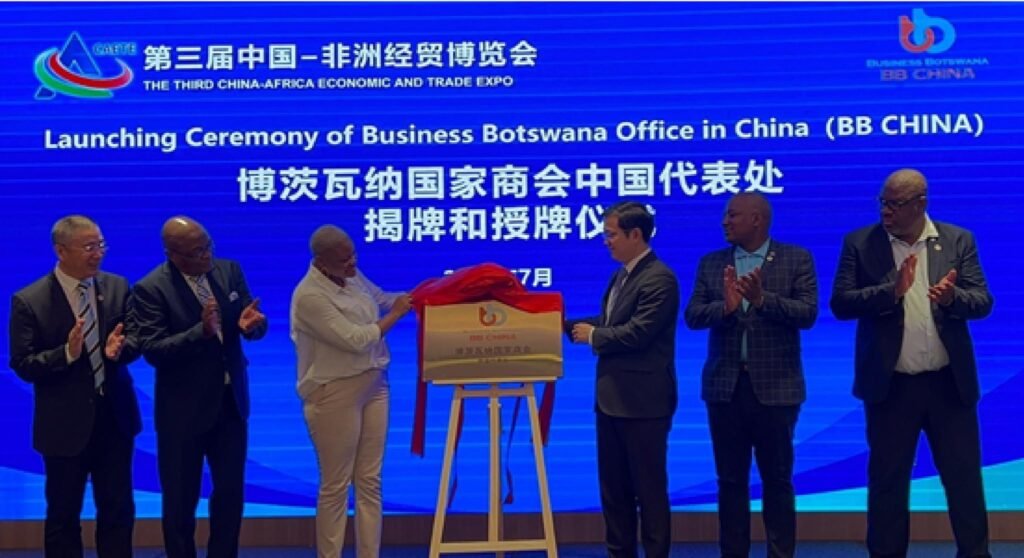 During the 3rd China-Africa Economic and Trade Expo, Business Botswana China Office was
officially established and launched, marking a memorable day for bilateral cooperation.
Deputy Mayor Tan Ding of Changde City, Hunan Province delivered a warm welcome speech,
highlighting the longstanding friendship and cooperation between Botswana and China. He
expressed his hope that the establishment of Business Botswana China Office would deepen
bilateral exchanges and cooperation, promoting comprehensive economic and trade collaboration
between the two sides.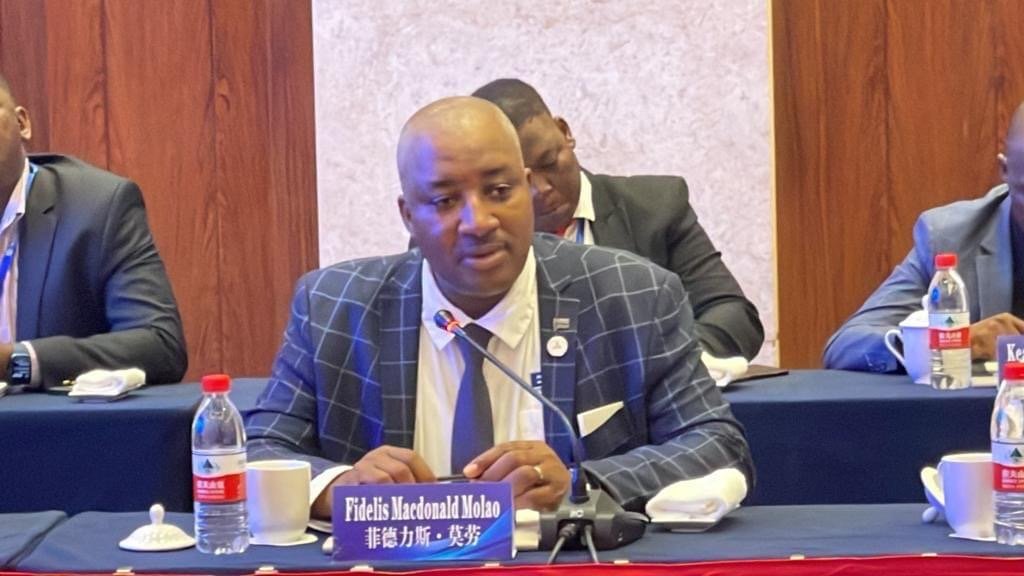 Honorable Beauty Manake, Assistant Minister of Trade and Industry of
the Republic of Botswana, emphasized the positive impact of the representative office on various
fields such as business, politics, culture, economy, and tourism. She extended her congratulations
and support to Miles Nan, the Commercial Director Asian of Business Botswana, and expressed
the Botswana government's welcoming attitude towards Chinese investment and partnership.
Gobusamang Keebine, President of Business Botswana, delivered an impassioned speech and
presented the plaque to Miles Nan, symbolizing the significance of the establishment of Business
Botswana China Office. He emphasized the role of the representative office in fostering
cooperation and development between Botswana and Chinese companies, extending beyond
business into cultural exchanges, political mutual trust, economic promotion, and tourism. Miles
Nan, in his introduction, expressed gratitude for the trust placed in Business Botswana and
affirmed the commitment to promoting China-Botswana cooperation. He encouraged more
Chinese enterprises to invest and start businesses in Botswana, highlighting the representative
office as a platform for facilitating such opportunities.

The establishment of Business Botswana China Office signifies a significant milestone for
Business Botswana, which has been dedicated to promoting sustainable economic development
since its establishment in 1971. The representative office aims to improve the business
environment, enhance the private sector's competitiveness, and strengthen the ties between
Botswana and China.

The launch ceremony was attended by distinguished guests, including Honorable Fedelis Molao,
the Minister of Agriculture in Botswana, His Excellency Dr. Batlang Comma Serema, the
Ambassador for Botswana to China and Gobusamang Keebine, the President of Business
Botswana. Representatives from various sectors in Botswana, as well as companies from different
regions in China, participated in the event, which featured a promotion and signing ceremony for
Botswana and Chinese enterprises.