Story By: LEUNGO MOKGWATHI (The VoiceBw)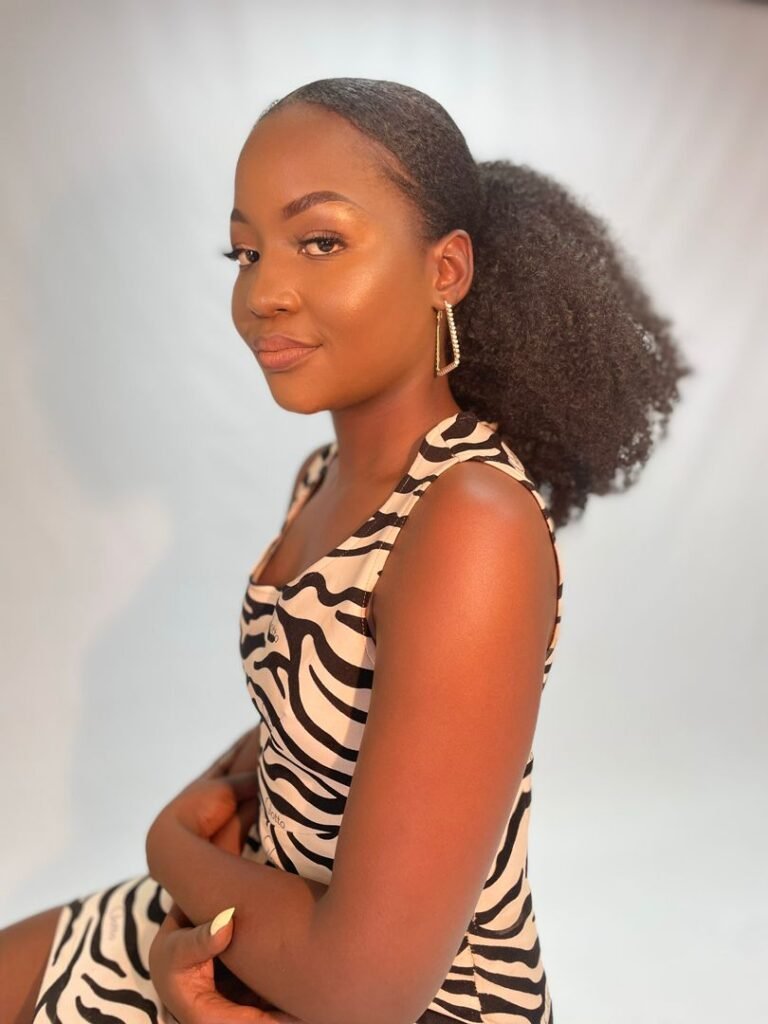 Never underestimate the power of the Internet!
That's the lesson derived from 27-year-old Mboko Basiami and the incredible rise of Glotto.
A playful photoshoot showcasing her designs broke the 'net in 2015, with the demand for more inspiring the Sebina seamstress to officially venture into fashion as a business.
Eight years later, Glotto is comfortably ranked amongst the five most admired brands in Botswana. On top of that, Basiami's brand has been invited to showcase at one of the top four fashion events in the world: the New York Fashion Week.
In this interview, Basiami takes us back in time to when Glotto was founded, and how she sewed her way to the very top, one stitch at a time…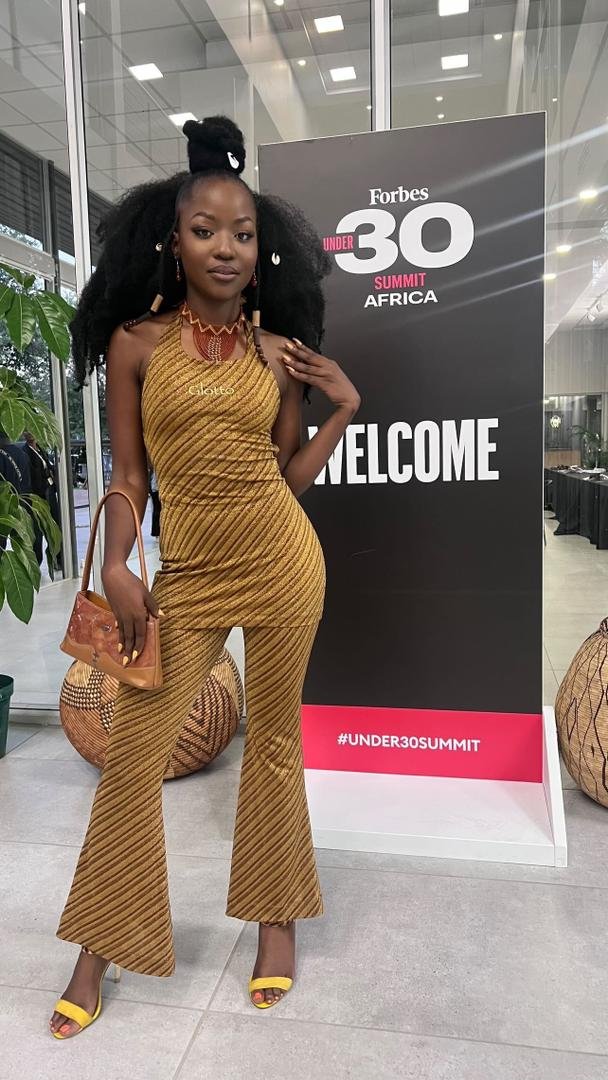 Please give our readers an overview of your brand: what Glotto means, the brand's distinct style and the inspiration behind it.
Glotto is a 100 percent Botswana made creative clothing brand inspired by afrocentric features, landscapes and the spirit of Pan Africanism and Afrofuturism. Our designs are inspired by various elements that are unique to us Africans, such as the wildlife and the landscapes.
As for what Glotto means, it comes from the word 'glottology' which is the science of tongues or languages. I am a Motswana who speaks Setswana and Kalanga and I am fascinated by the fact that with my Setswana, I can connect with the Pedi and Sotho and with Kalanga, I connect with other tribes such as the Shona. The idea behind Glotto is to use fashion to represent Africa and bring us all together.
Brilliant description, thank you! I understand Glotto was established in 2015 – but how long did it take you to firmly position yourselves as a competitive brand in the fashion industry?
That is true, Glotto was established in 2015. However, we only registered officially in 2017 which is why we count this year as our fifth anniversary. If I am being honest, I would say it took me exactly five years to position Glotto to become an active and reliable competitor in Botswana's fashion industry.
I started Glotto while I was a student at UB and for two years I was honestly just testing the waters and freestyling everything, hoping that it would all come together.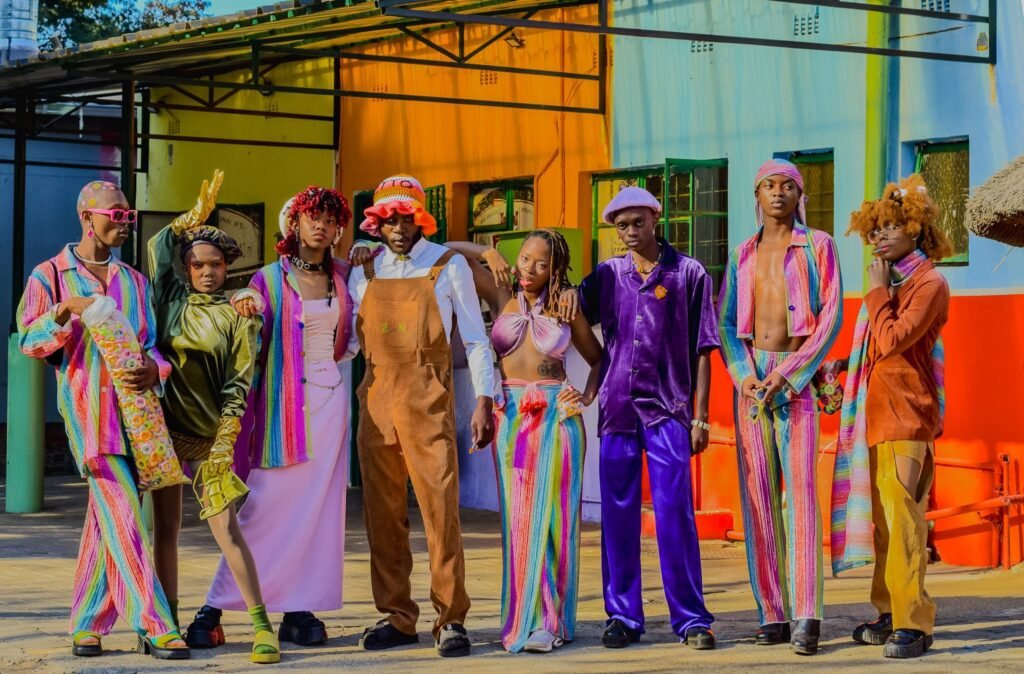 Come together it certainly has! Tell us about the first batch you ever sold and why you decided that it was time to take Glotto to the people?
I was doing my A levels in Johannesburg at the time and I started to realise that my style wasn't as original as I thought it was, so I decided to carve out my own style. I decided to start a blog, which didn't really have a direction.
The plan was to document all things fun, creative and appealing such as music and art. I think if you are familiar with Glotto, you know that the brand mostly associates with creatives because there is a lot of visual storytelling.
I designed some halter tops for our very first #freethenipple photoshoot which was in Mogoditshane at the old quarry. After that campaign, I was inspired to do more so I launched the Glotto Yucca Collection which basically broke the internet. People were placing orders and asking for more so I expanded the range and added more pieces to the line.
Tell us about your relationship with clothes, where it stems from and why dressing up has always mattered to you?
I come from a family that has always been into fashion. My mom used to sew clothes and I had cousins who owned boutiques so I pretty much grew up around clothes.
And at what point did you know that fashion was your calling?
Growing up, I thoroughly enjoyed watching the Bold and the Beautiful and one day, I came across a fashion show scene. I somehow convinced my cousins to join me in starting a fashion line; unfortunately it didn't go that far, but I realised then that it was something I wanted to do. Since High School, fashion has been a form of expression for me, so I always knew that I would end up here.
In Botswana, our parents traditionally don't have fashion at the top of their lists of preferred career choices. Was that the case for you – and if so, how did you convince them?
That definitely was the case for me! When I was doing my Form Five, I was introduced to the London International School of Fashion, which had a Bachelor of Commerce Degree in Fashion and I was like, yes this is perfect!
My mom is in Commerce and my dad is in Entrepreneurship and Construction so I thought I would get away with the fact that it was a BComm, but when I broke the news that I had been accepted for a Fashion Degree, they wouldn't have it. So I ended up pursuing a Business Degree at the University of Botswana.
As heartbroken as I was at the time, the Business Degree is working well for me as an entrepreneur. I also realised that my parents were just being protective.
Now let's talk about your invitation to showcase at New York Fashion Week (NYFW), which runs from 7 – 13 September. If someone had told you five years ago that you'd one day be invited to such a large fashion event, would you have believed them?
I would have honestly said, "That sounds just about right!"
Good answer! Share with our readers a little about NYFW and what exactly showcasing means.
NYFW is basically one of the events which kick-start the fashion period in September, a very important month that usually gets a lot of sales in fashion globally. Showcasing in New York is a privilege because in a way, you get to set trends because your style was one of the first to be seen on the international runway shows.
It also means that we can compare the standards of garments and aesthetics and the unique selling factors on the global stage. A platform like this gives you full market access and the opportunity to do as much networking with fashion scholars, investors, talent scouters and buyers.
What's your game plan for events of this size and nature?
My game plan is to go in prepared. At the US Africa Summit, I had about 250 business cards and they ran out so quickly. This time around I have to print out even more, about 2, 000, because there will be more people.
I need to have my QR codes ready, have my pitch deck ready, be well-rehearsed and know my product for when people ask questions on the spot. It's also important to have your gadgets ready to document different moments.
What is Glotto's recipe for remaining relevant and being a cut above the rest?
It's definitely authenticity and our organic flow of ideas and concepts. Most importantly, it's the community we have built through the Glotto Gid [people who affiliate with the brand] family.
Take us through the manufacturing process. If at all you manufacture locally, what challenges have you noted?
There are quite a number, but the biggest are inconsistency with local suppliers and inflation which increases production costs and reduces profit margins.
A lot of promising startups are stagnated by lack of capital, how did you manage?
Glotto is still struggling with capital, but we have made use of government incentives. We are keeping an eye out and searching for other investors.
How do you address people who say that your products are overpriced?
Those are people who aren't really aware of production costs. We can, however, guarantee that the value of the product does match the price. Also, I think people who say that, aren't customers of Glotto and therefore haven't seen the value in our products.
We have seen a few local designers imitating your products and selling them at reduced prices. How do you take that as a business owner?
As a Marketing Degree Graduate, I do understand it. But I feel it's really important to craft our own aesthetics and brand features, and that we should stick to it because at the end of the day we want to give our customers more variety.
Sometimes it is a bit worrying but I realise that if I just stick to what I do best, it won't be a competition because Glotto is in its own lane, which I believe we have managed to carve. There will always be imitators but I guess they say that imitation is the highest form of flattery.
In your eyes, what is the future of BW Fashion looking like?
I think there's definitely been a domino effect ever since Glotto was founded. There has been a significant rise in clothing brands and I love that self-belief and passion to continue. I am very excited because the future is looking really bright: there is more coalition. In Botswana, I think we just need more focused support from government and Corporate Botswana.
How big are your dreams?
My dreams are humongous! My dreams are Mount Everest High. I want to take it to the top, to see a Glotto chain store that's selling everything from accessories to footwear. I want to someday make Glotto's own fabrics and be very niche and carry the +267 aesthetic globally. Yeah man, my dreams are astronomical.
Any advice for aspiring fashion entrepreneurs?
Persevere, know your tribe, stay consistent.
And finally, Thank God It's Friday, what will you be up to this weekend?
I will most probably be designing and preparing the seven looks that I need to showcase at New York Fashion Week.