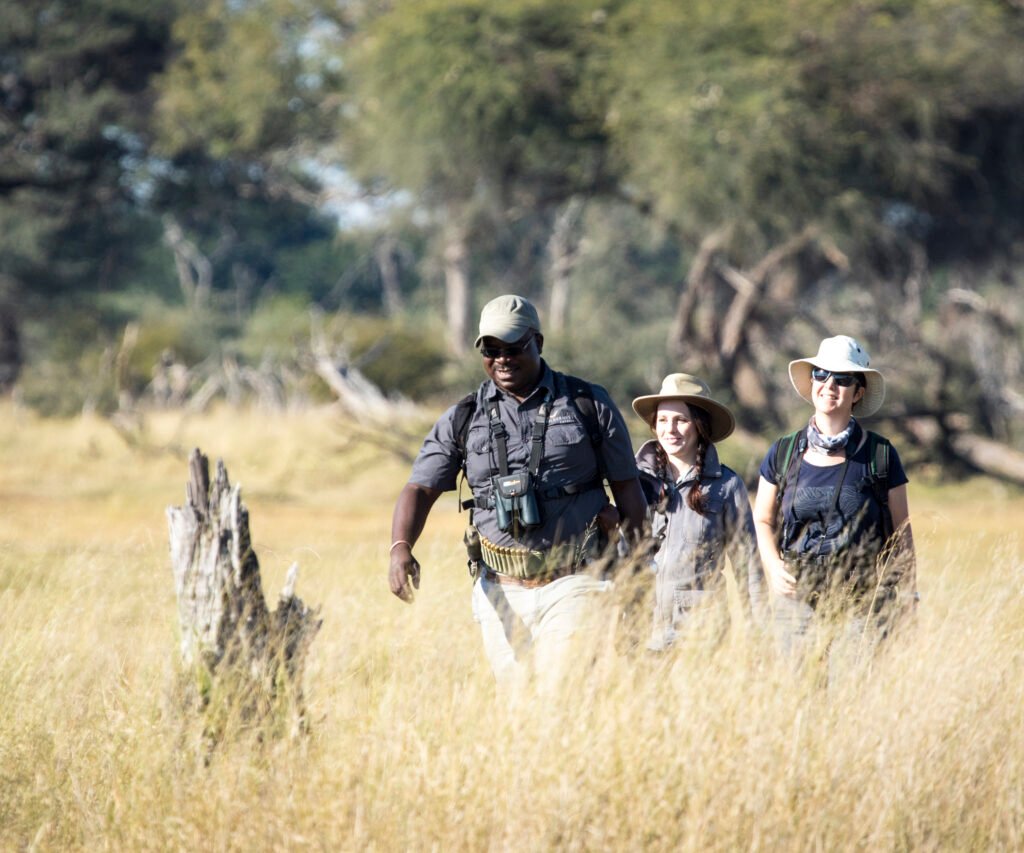 Wilderness Safaris is proud to be working alongside the Zimbabwe Parks & Wildlife Management Authority (ZimParks) and Zimbabwe Professional Guides Association (ZPGA) through the facilitation of a five-day Rangers' Training Course at Davison's Camp in Hwange National Park. Training took place from 10-15 January, with the course focusing on ranger skill enhancement, as well as strengthening like-minded stakeholder relations to conserve and protect Zimbabwe's pristine wilderness through collaboration.
Guide trainers from ZPGA worked in conjunction with ZimParks mentors to tutor 12 rangers on the training course initiated by Chief Examiner for ZimParks, Isaac Nyamutora, Deputy Chief Examiner, Power Mupunga, and Chief Examiner ZPGA, David Carson. The week-long course covered multiple modules of outdoor education, including, but not limited to, an introduction to the guiding profession, firearm safety, and how to conduct game drives and field training. The rangers also studied Zimbabwe destination facts, park law and the area's fauna and flora.
Wilderness Safaris Professional Guide, Charles Ndlovu, noted: "We are privileged to be working alongside ZimParks and ZPGA to educate and inspire future rangers on the importance of conserving our wilderness, and to showcase the valuable contribution conservation tourism makes to the protection of Zimbabwe's extraordinary natural heritage".
Wilderness Safaris hosted the crew at Davison's Camp, situated in the prolific Linkwasha private wildlife area. The ZPGA further contributed ammunition for ranger shooting practice. These sponsorships were gladly received and contributed to the success of the initiative.
On completion of the training, these Learner Professional Guides expressed their delight at having had the opportunity to further enhance their skills and contribution to impactful tourism and community upliftment – both of which are in line with Wilderness Safaris' strategy to build sustainable conservation economies.
Professional, well-educated rangers are imperative to the conservation and restoration of Zimbabwe's wilderness and wildlife, and Wilderness Safaris is proud to have contributed to this important training through its in-kind support.