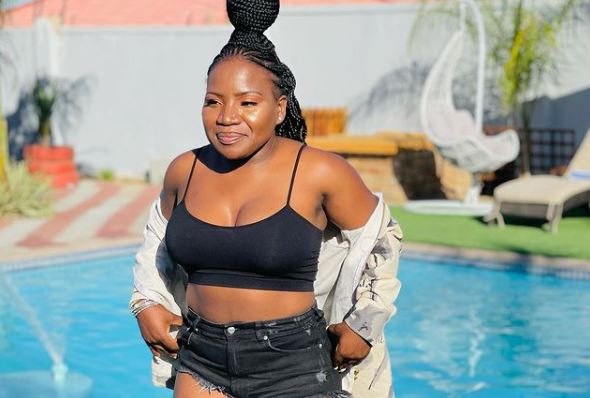 Tshegofatso Molefe
After the love she received over the festive season, the talented and celebrated songstress Ndivhudzannyi Ralivhona known by stage name 'Makhadzi' decided to host a one-woman show in Botswana on the 26th of March 2022.
The award-winning performer took to social media to announce her one-woman show that will be held in Gaborone at the Royal Aria Stadium, in Tlokweng.
It has always been Makhadzi's dream to host her one-woman show in a Stadium and she has been since been looking for a stadium back at Limpopo with no positive feedback and it is finally becoming a reality.
"I have been trying to get Thohoyandou stadium and Peter Mokaba stadium but no one is willing to give me a stadium. Unless maybe I am contacting the wrong people. It will be a dream come true to be the first Limpopo woman to fill a stadium. I have been trying since 2019." She said.
This came about when replying to local radio personality in Limpopo, Makwena Makgakga, who wrote an open letter on Facebook to the Ghanama hitmaker urging her to start her philanthropy where she was born and not in Botswana.
"I have decided to do my own one woman show in Botswana, Gaborone and 10% of my profit will be donated to charity." Shared Makhadzi.
Gilbert productions which is spearheading the event together with Makhadzi introduced 'friends of Makhadzi' line up which includes popular artists like Master kg, Casper Nyovest and Zanda Zakuza who will be amongst the international acts at the event.
Moreover, the event will consist of 80 percent local artists in order to promote and support local artists. The likes of superstar Vee Mampeezy, Khoisan, Han C and Dr Vom to mention a few, will be part of the local line up.
Batswana's favourite Theo Bome popularly known as Hey Nyeenaah will be the Mc for the day, accompanied by the famous T.H.A.B.O.
"This is evidence that Botswana did not get enough of Makhadzi during her performances over the festive season and this show is a result of her fan's popular demands", Gilbert Seagile of Gilbert Productions said.
Evident of the popular demand, the event is anticipated to make over a million pula if well attended. Tickets are sold from as little as P50 which admits children, P200 standard ticket up to P1500 VIP tickets.