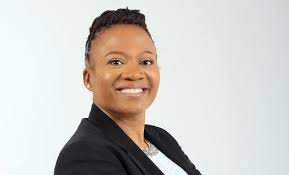 Malebogo Ratladi
Dr Malebogo Bakwena wins the award for the 2021 Strategic African Women in Leadership (SAWIL), being the only Motswana in the race this year and the first Motswana to make it to the final since its inception.
Bakwena, a lecture at the University of Botswana is heading the economics department, a position that she says has shaped the leader she is today. She joined the race of the SAWIL trailblazers after she was nominated by her friends and colleagues. She shared that the nomination did not come as a surprise because she has touched many peoples live through her profession by engaging in community projects teaching and doing researches for different bodies like United Nations Population fund (UNFPA) and International Labour Organisation. " I worked with these different organisations to find solutions to socio-economic issues such as youth unemployment, poverty and gender inequality," she added, "These aspects gave me the opportunity to interact with diverse stakeholders, both internal and external." For instance, carrying out policy-based research and working with communities, students from all walks of life, shaped me into a leader and I am grateful for SAWIL for creating a platform that recognize and motivate women to take their leadership calling to greater heights.
Established in 2014 SAWIL is an organization for African women who are leaders in their own communities. Giving the background of the organization, she says when it started SAWIL was as a South African Women in Leadership organisation serving women leaders in corporate South Africa. "In 2019 the organization expanded to the SADC region as Southern African Women In Leadership." Bakwena explained that the rapid growth in the SADC region informed the decision to include the rest of Africa in 2021 as what is currently known as Strategic African Women In Leadership. The mission and vision is informed by a quest to ensure that more African women become leaders and economic powerhouses in the continent.
Bakwena said the award the celebrate years of hard work and has given her the platform to reach and inspire more mentees. "Through mentorship, young female economists will have the courage and confidence to break glass ceilings." She said the SAWIL award is an inspiration to young people who wants to be in leadership. Countries who also made it to the top 10 are South Africa and Nigeria.