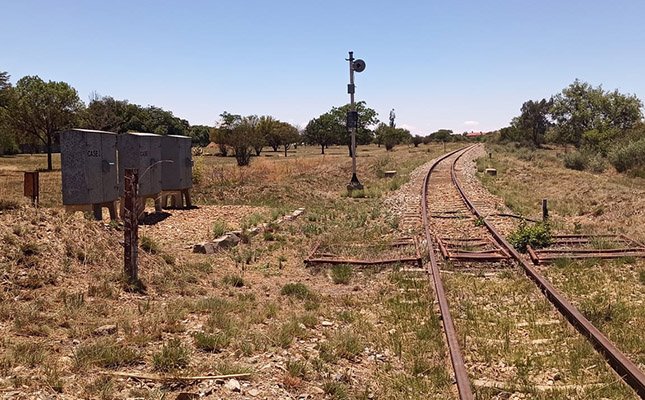 According to industry experts, South Africa's fertiliser prices are the third-highest in the world, with one of the most important contributing factors being the fact that this input is no longer transported by rail.
Fifteen years ago, most fertiliser was transported by rail from the port to a depot or directly to a farm, Henk le Roux, chairperson of the Fertilizer Association of Southern Africa, told Farmer's Weekly.
Today, however, fertiliser was transported by road, as the country's railway system had become increasingly unreliable.
Fertiliser is generally handled around five times: twice at the harbour, then when it's transported to a central storage facility, and once again when it's transported to a farm. This all adds to the cost.
Le Roux said that although transportation costs were not the only reason for the high prices of local fertiliser, they were the biggest contributing factor within South Africa's control.
Around 80% of the country's fertiliser is imported, therefore the price is determined mainly by global market forces. However, transportation is within the country's control, therefore it's important to manage what we can control. He added that a focused effort to improve transportation infrastructure could eventually lead to a reduction in fertiliser prices.
Theo Boshoff, CEO of Agbiz, said the industry was working closely with Transnet Freight Rail (TFR) to find solutions to the problem. The breakdown of the railway infrastructure is a massive problem, because it's a lot cheaper to transport bulk commodities via rail, rather than road.
Boshoff said the biggest challenge for TFR was the theft of infrastructure, specifically that of railway tracks.
Corné Louw, senior economist at Grain SA, said the fact that South Africa's railway system could not be utilised to transport grain and agricultural inputs hindered the country's competitiveness when compared with other countries.
Le Roux said that South Africa did not have potassium or sufficient reserves of urea to mine sustainably.
The only raw material that we have in abundance is phosphates, which is mined by Foskor. However, they're struggling with production inefficiencies and their prices are based on a global derivative.
He added, however, that the Industrial Development Corporation was planning to sell its controlling share in Foskor.
If the new majority stakeholder helps Foskor run more efficiently, this could benefit the farming community as a whole.
Source: farmers weekly