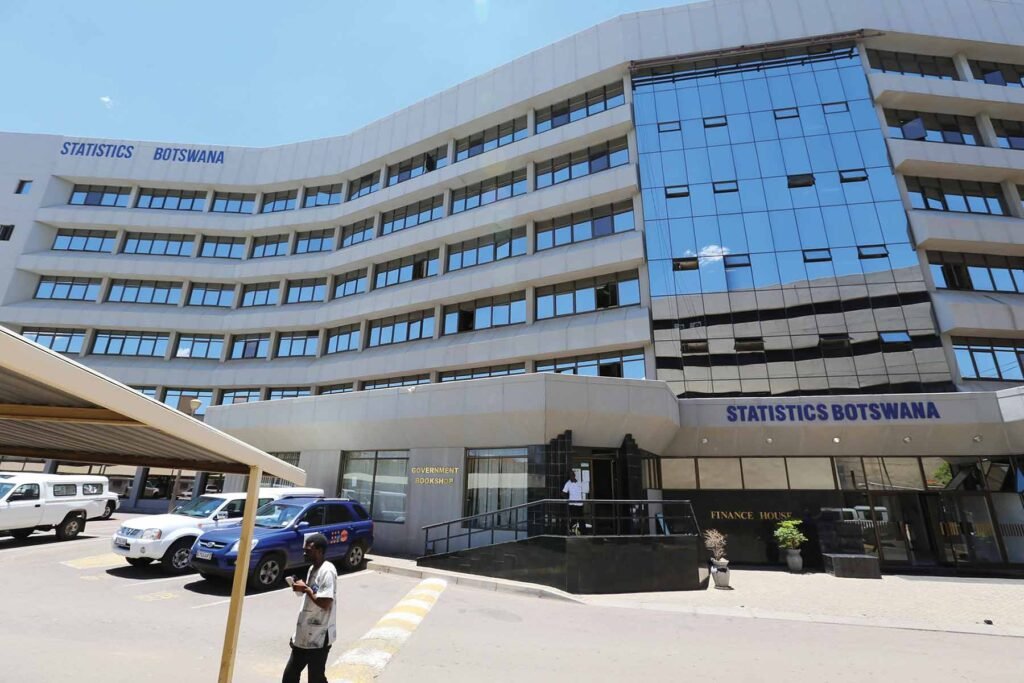 Population remains at a snail pace, "an unimpressive 15 percent" growth
Gaborone and other urban areas have households crammed in a small space
People fleeing Gaborone to concentrate places nearby for cheaper rent and business opportunities
Mining towns like Phikwe lost a lot of population, while households were concentrated
Mogoditshane overtakes Molepolole as the most populated village
The latest results made by the just ended population census shows Botswana as a nation not growing and will have to wait for 58 years to be more than 4 million. This was according to Statistician General, Dr Burton Mguni, when releasing the 2022 Population and Housing Census this week.
According to the 2022 Population and Housing Census, the estimated population of Botswana from the 2022 Population and Housing Census is 2,346,179 as compared to 2,024,904 enumerated in the 2011 Population and Housing Census. This constituted an increase of 15.9 percent over the period between the two censuses.
"The annual population growth rate between 2011 and 2022 is estimated at 1.4 percent, indicating a decline from the 1.9 percent estimated in 2011. The current growth rate follows the previous trend showing a decline starting from 4.6 percent in 1981, 3.5 percent in 1991, 2.4 percent in 2001 to 1.9 percent in 2011. At the current rate of growth, Botswana's population will take approximately 58 years to reach double the current figure," said Dr Mguni.
According to Dr Mguni, a notable feature of this growth is the variations observed across the Districts. In the 2022 data, The Census District of Ngamiland East rose as the most growing area recording the highest growth rate at 2.8 percent. Despite a lot of woes and travel bans during covid-19 years, there has been notable growth in Ngamiland East Census District and this may be attributed to the tourism activities in that district.
Being proximal to Capital Gaborone also aided Kgatleng and South East areas to be second growing after Ngamiland, with 2.7 and 2.6 percent respectively.
Mining sector had one of the worst times of the past decades, with closure or many mines and operations going down. The mining town of Orapa also grows at a snail pace due to it being limited in accessibility, one needs permits to enter the place and many do not travel or stay in that city.
"On the reverse side of growth the Urban Districts of Sowa, Selebi Phikwe and Orapa recorded declines in their populations between the two census periods. The reasons for these declines may generally berelated to the current state of mining activity and access of some mining towns in Botswana. This would be the closure of copper-nickel mine in the case of Selebi-Phikwe and the reduced soda-ash mining activity in the case of Sowa.
However on the upside, the limited access applies in the case of Orapa as it is a closed town, hence its potential for nearby Letlhakane to grow and accommodate its population.
"Further, the microcosm of Letlhakane acts as a proxy to individuals seeking accommodation and business opportunities related to diamond mining activities in areas near Orapa, explaining its rapid growth to be one of the ten largest villages in Botswana," said Dr Mguni.
Mogoditshane, being proximal to Gaborone than its Kweneng counterpart Molepolole, was the highest recorder with an estimated population of 88, 098 followed by Maun (85, 293). Molepolole was (74, 719), followed by Tlokweng (55, 517) and Serowe (55, 484).
Mogoditshane overtook Molepolole which during the 2011 Population and Housing Census, Molepolole was the largest village in Botswana, followed by Maun, Mogoditshane, Serowe and Tlokweng in that order.
There is also a notable decline in the shares of the national population for urban areas including the capital city Gaborone and this was explained by people moving out from cities and towns to nearby villages. The contribution towards the national population of Kweneng East, which borders Gaborone, increased significantly from 12.7 percent to 14.1 over the same period. This is because the proximity of this district to Gaborone presents an ideal growth point for the city and provides alternative accommodation as well as business opportunities to city dwellers.
It was not explained, but it seemed people were concentrated in households in mining towns, and this could be because of suffering of the mining activities. Sowa whose soda ash mining suffered in this past decade had the average household size ranges from 2.6 persons per household in Sowa. Mining towns, Selebi-Phikwe and Francistown tend to have larger average households too.
People went for tourism activities and opportunities in Ngamiland as explained above and this could be why the area registered 4.0 persons per household in Ngamiland West.