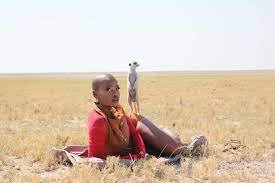 Just hours before the global broadcast finale, Miss World organizers announced devastating news of the postponement of the event.
Miss world team took it to their social media platforms, through a press release, confirming that the postponement which was caused by health and safety precautions following contestants, staff, crew and general public testing positive for covid-19.
"Additional safety measures were implemented in the best interest of the contestants, production team and spectators, understanding the event increased risks on the stage and in the dressing room, however, after additional positive cases were confirmed this morning after consulting with health officials and experts, the postponement decision was made." They said.
However, the Miss World organizers said that the next step according to the medical experts is immediate quarantine, pending observation and further testing according to best practices in situations like this and once and only when contestants and staff are cleared by health officials and advisors, will contestants and related staff return to their home countries
After the news broke, Miss Botswana 2021/22 Palesa Molefe who is representing the country at the Miss world 2021 assured Batswana that she is safe and tested negative on their daily Covid tests.
In addition to that, Molefe took it to her social media saying that an interesting observation she has made about seasons is that they all have a unique set of guidelines, each different from the next and the more we not only acknowledge but embrace this the easier it is to remember our convictions and find the good. Molefe also thanked Batswana for their continued support during these times.
"To my Botswana, thank you for being my strong pillar throughout this experience. Our journey continues." She wrote.
The CEO of Miss World Ltd, Julia Morley said that they are very much looking forward to the return of the contestants to compete for the Miss World crown. She continued to say that Puerto Rico offers a safe environment and a spectacular backdrop for filming the Miss World Festival.
Palesa is expected to return home to wait for the final crowning in her Botswana. The finale will be rescheduled at Puerto Rico Coliseum Jose Miguel Agrelot within the next 90 days.