Visited the warzone last year October to offer troops moral support
Between October 2021 to January 2022 SADC troops suffered 3 casualties, one death and injuries
26 civilians were rescued from the ASWJ abduction
SADC troops killed 31 ASWJ terrorists
GP Weekly Reporter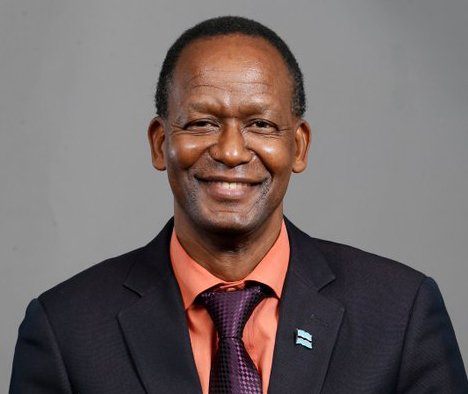 Last year August Elias Magosi took over leadership of regional bloc SADC after a staunch presidential campaign and national fanfare locally. But the prominent regional chair which was vacated by Tanzanian Stergomena Tax is not a bed of roses as expected, it is hot and heated by expectations of putting a leading foot on the fight against terrorism, one of the recent discoveries in this region.
This week Magosi went back to Bingu International Conference Centre, Malawi, where he was made SADC Executive Secretariat last. The same Heads of State that gave him the plum job last year sat with him at the Malawi capital Lilongwe to discuss the major agenda in the region, the Cabo Delgado terrorism.
In July last year, a month before Magosi's appointment, SADC heads of state decided to deploy the SADC Mission to support Mozambique deal with the threat of terrorism and violent extremism in some districts of Cabo Delgado Province in the northern part of Mozambique. Magosi told heads of state that collective response to combat terrorism and acts of violent extremism will surely also aid in curtailing a potential spillage to other areas of the region.
What was seen as a coveted job resulting in a national interest and mixed reactions locally, immediately comes with an extraordinary challenge of fight against terrorists. A huge task for Magosi, the former permanent secretary to the president, who had the blessings of President Mokgweetsi Masisi for the job as he led his campaign cajoling other regional heads of state to vote his man. Magosi now finds himself treading in a different terrain, being face to face with ugly terrorism.
In September last year Magosi, while still celebrating his big achievement, took a selfie that was posted on the SADC social media pages appreciating his appointment seated smiling in a seemingly majestic and comfortable posture as a small regional block flag stood on the table hoisted beside his figure. Barely a month later, while this picture remained fresh and frozen on social media as comments of well-wishers were pouring, came an immediate task to visit troops at the Mozambique mission.
In October, as one of the biggest challenges and experiences, Magosi had to travel to Mozambique to see the battlefield first hand. This was a bigger task than facing DRC's Dr Faustin Luanga Mukela who gave Magosi a run for his money in last year's executive secretary campaign. Dr Mukela wore a heavier CV and Magosi won the David versus Goliath affair convincingly, but another fight waited for him at Cabo Delgado.
"I had the honor of visiting troops of the Mission in Mozambique to appreciate the progress as well as the challenges of SAMIM in executing its mandate. During my visit I saw first-hand the commitment and determination of our troops who are working all day and night to ensure that peace and security prevail in our sister country of Mozambique.
I felt it was important to give them moral support for the sacrifices the make by risking their lives for this worthy cause," Magosi told heads of state in Mozambique.
Magosi further urged regional leadership support to the troops and this preceded a decision to review the military intervention at Mozambique which was top of the agenda.
SAMIM
Magosi's opening remarks was followed by a report from SADC Mission in Mozambique (SAMIM) which reported the capture and destruction of several Al Sunnah wa Jama'ah(ASWJ) terrorists' bases in Cabo Delgado. These operations started in October last year coinciding exactly with Magosi's trip to visit the troops and completed this month just prior to the Malawi SADC meeting.
"During these operations, 31 terrorists were killed while 16 women, eight children and 2 elderly males believed to have been abducted by the terrorists were rescued. The victims are under the care of national authorities," said SAMIM.
However, SAMIM also had a fair of causalities, between October 2021 and January 2022, one fatality and two injuries. The Mozambique army on the other hand was hit a bit harder with six causalities resulting in two deaths.
According to this week's communication by SAMIM, the SADC forces have confiscated weapons that include five RPG 7 launchers five PKM Machine Guns and 48 AK47 rifles and grenades. Other equipment confiscated including vehicles, motorbikes, cell phone and technological devices.
"During Operation Buffalo, SAMIM forces met strong resistance from the terrorists but nonetheless, SAMIM forces were able to inflict fatal casualties and disrupt ASWJ activities as well as continue to dominate and pursue the terrorists in the operational area," said SAMIM.