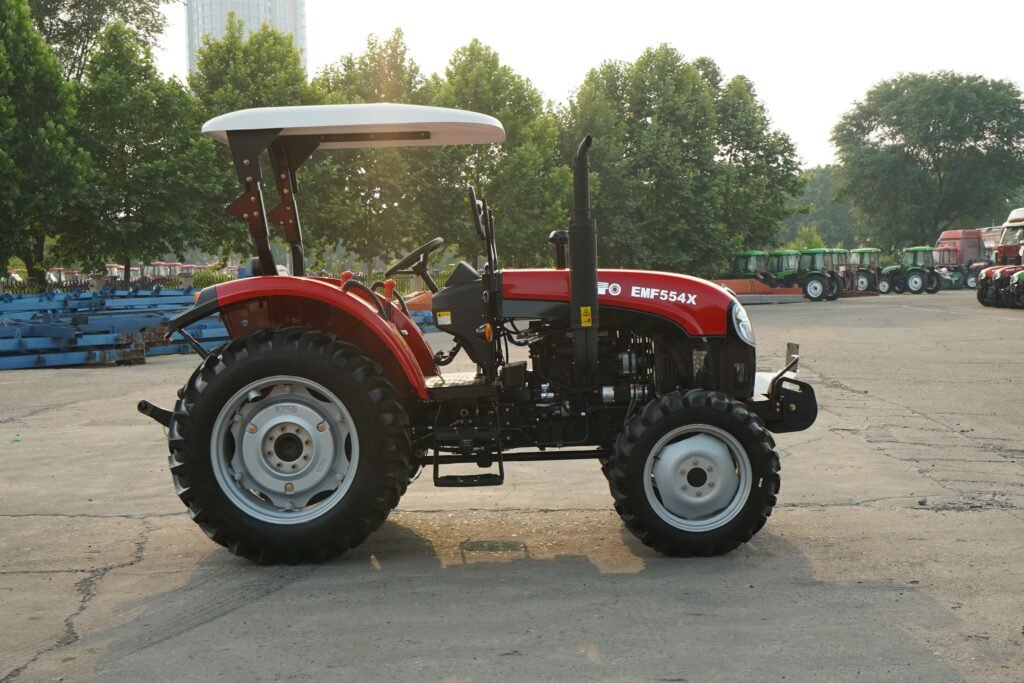 Malebogo Ratladi
From a donation by African Agriculture Company, the Botswana University of Agriculture and Natural resources (BUAN) mechanical engineering students assembled the first YTO BHERO tractor in Botswana.
Officiating the launch ceremony to unveil the tractor, the president of Botswana Mokgweetsi Masisi commended African Agriculture for investing towards the development of agriculture mechanization. He said the tractor which is the first to be assembled in Botswana was fit together in the University's workshop and that Batswana should be proud of this achievement. He said as the government continues to facilitate the ease of doing business for both local and foreign investors, he is hopeful that as African Agriculture increases the assembling of these tractors locally, it will eventually export them to the Southern African Development Community (SADC) market.
Giving his remarks, the Manager for Agriculture Equipment Service Center (AESC) at African Agriculture Obakeng Letsema said African Agriculture engaging BUAN students to be the first tractor assemblers will leave a footprint in the University as wells as in the country. Letsema who is also a graduate of BUAN said the students will gain adequate hands on experience and attain the necessary knowledge base, from the partnership between BUAN and African Agriculture.
In her appreciation remarks, the Honourable Acting Minister of Agricultural Development and Food Security, Ms Beauty Manake, expressed her gratitude towards the students' contribution towards transforming the economy, through knowledge and skills development. She also thanked the two institutions for their value-add and partnership. The two have collaborated to conduct researches on various innovative agricultural notions and working together to find ways to build a sustainable agricultural sector for the growth and development of Botswana.